South Cumbria Catchment Management Group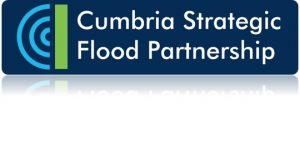 The Cumbria Strategic Floods Partnership (CSFP) has evolved since the devastating floods of December 2015. This page hosts the local information for South Cumbria, for a Cumbria wide overview please visit the CSFP website.
Further information is also hosted on the North West Flood Hub, including guidance on resilience, how to plan and prepare for a flood and types of flood schemes.
South Cumbria Rivers Trust (SCRT) are locally coordinating the Catchment Management Group for South Cumbria. The Catchment Management Groups are each hosted by the three rivers trusts in Cumbria and compromise of responsible organisations and community groups that deliver flood risk management works and CSFP help with the facilitation of such projects.
This group currently sits alongside our catchment partnership (Becks to Bay), however, as these develop they will become more aligned in the future. Becks to Bay will continue to deliver activity to improve flood resilience alongside the other aims of the catchment partnership.
Across South Cumbria the Catchment Management Groups have delivered and are proposing a number of projects and actions to help increase flood resilience. Please note that these projects are at different stages of development and not all of them will receive funding.