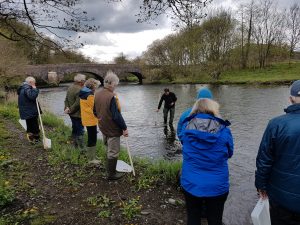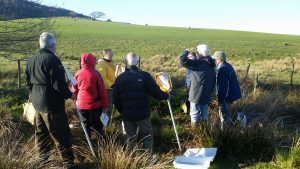 Many thanks to all our volunteers who came along at the weekend for a days riverfly training. It was great to see lots of new faces. It was equally great to see some returning faces at our riverfly refresher on Monday – and we had such a beautiful evening for it too.
Riverfly surveys use a small group of invertebrates as an indicator of water quality. Therefore, citizen science allows us to get widespread coverage across South Cumbria to identify and follow up on any deteriorations. A map of the sites we cover is within our catchment plan as evidence and can be found here
A full report of previous years results is also available on our host, South Cumbria Rivers Trust's website.
If you are interested in finding out more or would like to volunteer which us in the future, please contact Jayne. 
For more information on the initiative please visit the national website: http://www.riverflies.org/