We have been working with a number of organisations and the local community to start the exciting task of pulling together a large-scale project in the Kent Catchment. However, it's not just us, we are also asking you to share your concerns and what you love about your local river.
This project will gather peoples perceptions on the catchment, aiming to address some of the concerns and celebrate what a beautiful river the Kent is. Additionally, it will explore the heritage of the area, gathering oral histories, exploring the industrial past and understanding how much of what we see today was shaped by the history of the area. The group will then look to deliver a number of sub-projects to improve habitat, establish natural flood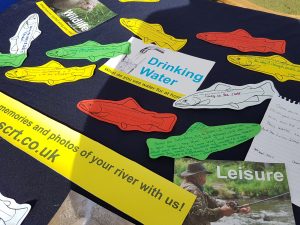 management techniques, control invasive non-native species, raise awareness of bio-security and increase opportunities for recreation. Your input is vital to help us establish the best locations for these. Through-out the project we will hold a number of community events, art installations and history projects to give you a chance to showcase the results, share your thoughts and celebrate the benefits to the catchment.
To deliver this the group is seeking support from Heritage Lottery Funding to enable the development and delivery of such a large scale project. Please share any thoughts and ideas you have at this stage will help to enhance the application. A discussion board has been set up on the forum to facilitate this.
What do you love about the River Kent?
The word cloud below shows a the views collected by the group so far: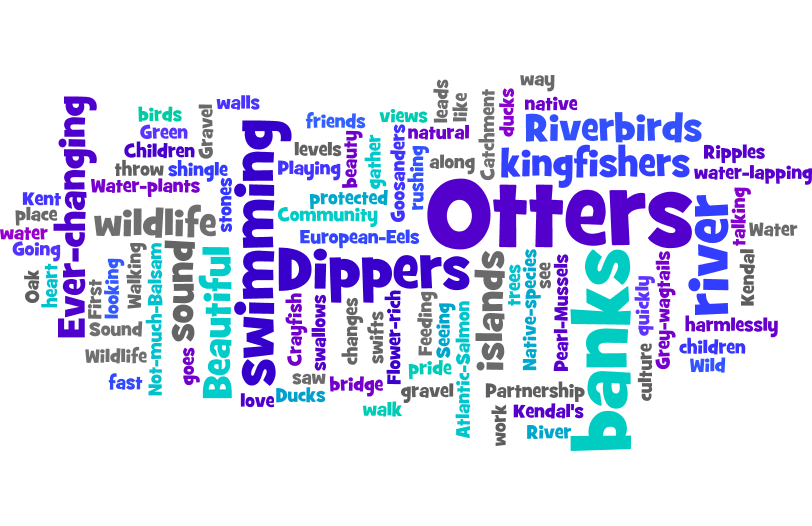 Want to be a part of the project? Please send your ideas to info@scrt.co.uk or add them to the discussion forum above.
What do you love about the River Kent? What are your concerns?
'It's the first place I come to see swallows and swifts'
'I love the sound of water lapping and rushing as I walk along it to work'
'I love feeding the ducks'
'I'm concerned about the plastic pollution'
'I'm concerned about the loss of waterweed – it provides a good habitat and the swans love it'
Do you have memories of playing in the river or surrounding catchment? Do you know anything about the heritage of the catchment?
One local resident said: 'I remember having a banquet in the middle of the river in Kendal'