As a partnership we're still here – albeit virtually!! Like many we're having to adapt; somethings will have to be put on hold until we can return to some sense of normality but in the meantime it gives us a chance to focus on some of those 'background' tasks to ensure our partnerships continues to go from strength to strength.
We'll be taking this opportunity to look back through some of our catchment plans, to undertake an opportunity mapping exercise to understand different stakeholders priorities and location based restrictions and to begin to build a longer term project pipeline. Back in February when we were still able to come together we undertook a self-evaluation exercise; this was really inspirational, reminding us why we come together as a partnership. It also gave us the chance to re-visit what we would like to achieve. We learnt a lot, perhaps most importantly…..
So when we can go back to meeting face to face it will be hobnobs at every meeting! Until then we're planning our future.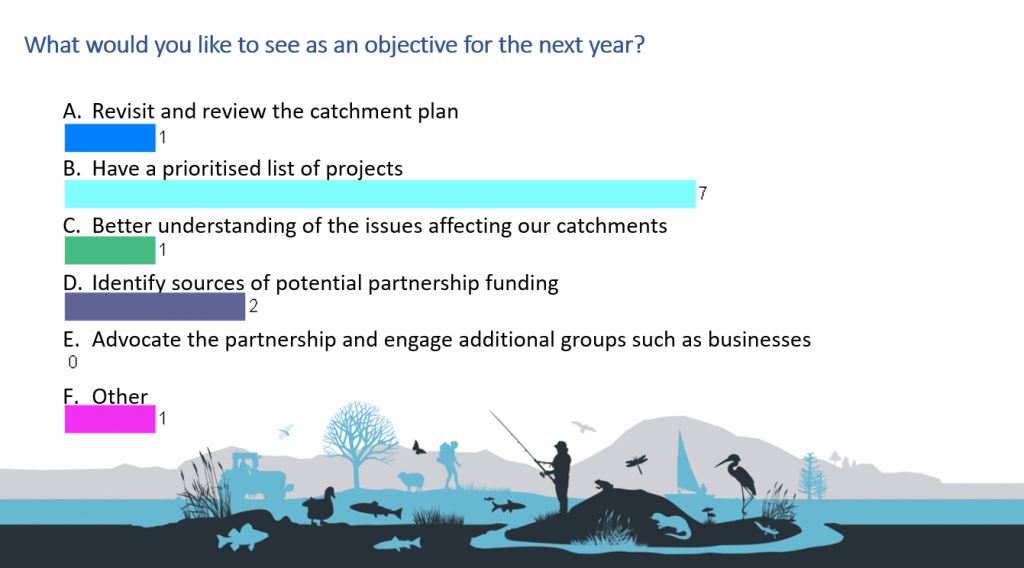 This is also a great time for you to get involved, have your say and share with us what you would like to see for the catchments of South Cumbria. All our volunteer activities are currently on hold, however, you can still sign up to our volunteer lists to be kept up to date with opportunities once the situation allows.
You can also engage with us on social media, where we will be running some sessions over the coming weeks: @Btob on twitter and @BeckstoBay on Facebook.
Thanks for all your support.
Jayne
Becks to Bay, Catchment Partnership Host.